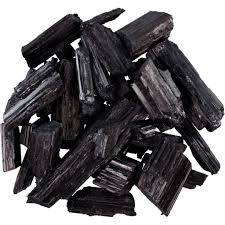 From Brazil, deep black.
Each one is unique and is slightly different in shape. This listing is for 1 raw black tourmaline.
Known for its healing powers, black tourmaline has the ability to attract spiritual energies and to calm restless thoughts. Because it provides peace of mind, it is a good stone for meditation and to promote serene dreams.